Cleaning and Restoration of Victorian Tiles in a Shopping Arcade
Work Profile for restoring the Victorian Tiles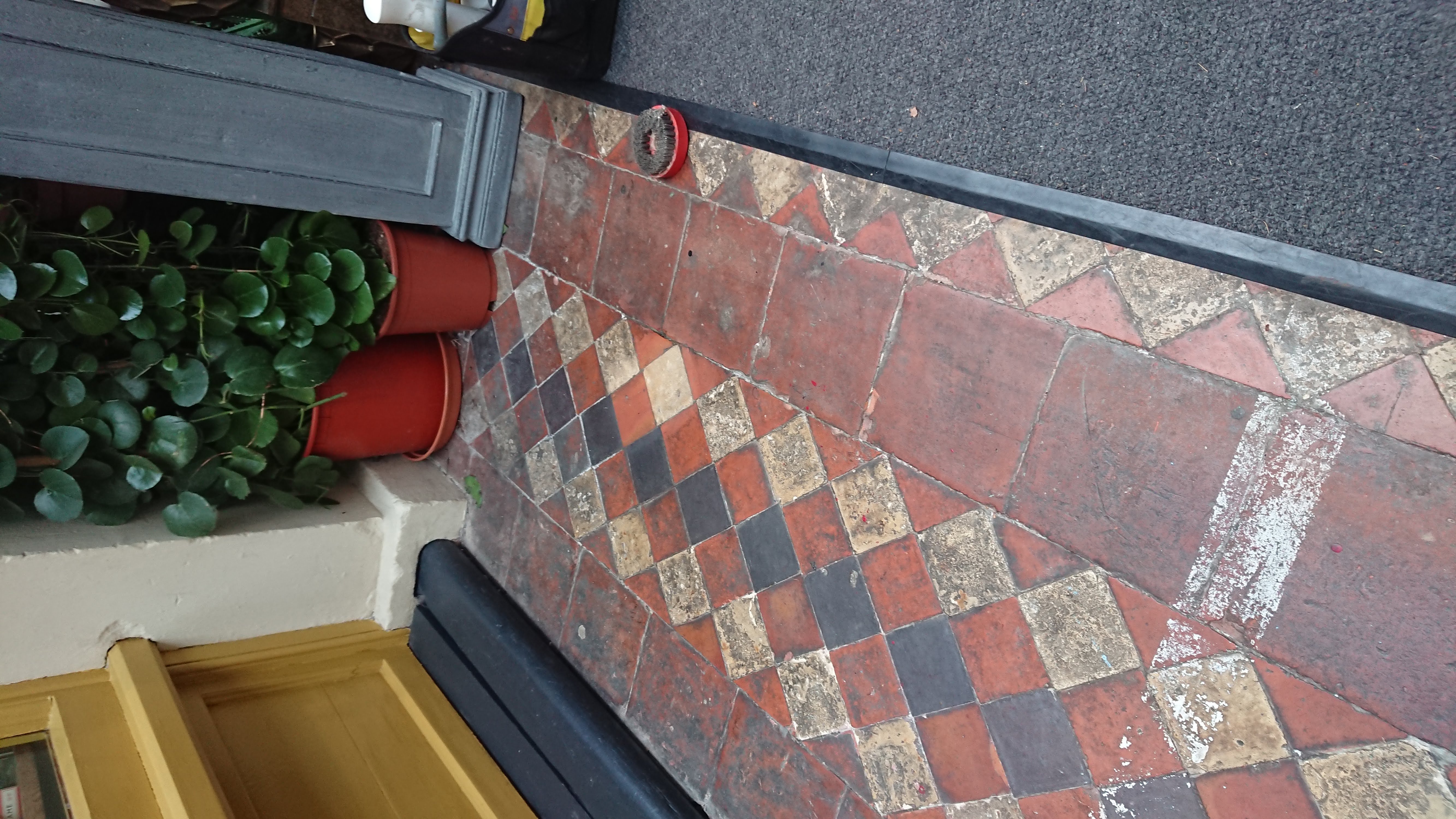 We were asked to survey the victorian tiles running up the perimeter of a Victorain Shopping Arcade in Bristol. The tiles were heavily soiled and had a number of layers of seal on them that needed to be removed to restore the finish.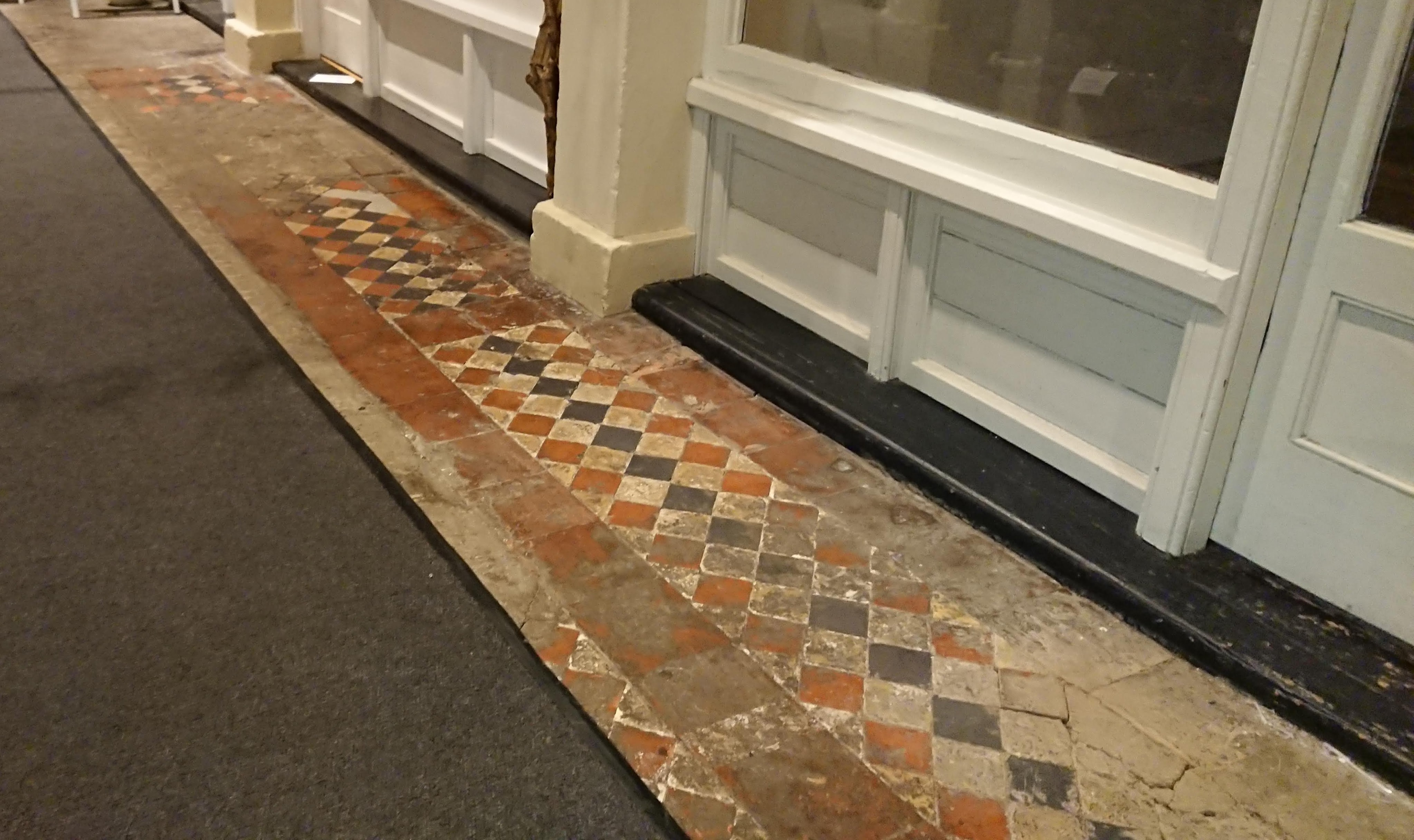 In some areas, the floor had been concreted and an artificial layer had been painted onto the surface, by a very skilful artist. We were asked to match the remaining portion of the floor to the painted surface.
Fist task was to split the floor into sections and remove any materials from each of the shop units so we could start the cleaning phase.
Cleaning the Victorian Tiles
The areas of Victorian tiles were masked off and a suitable cleaner applied to the surface and allowed to dwell, to enable the seals and soils to be loosened.
Next each section was scrubbed via a heavy rotary machine and a stiff nylon brush, to agitate the soils.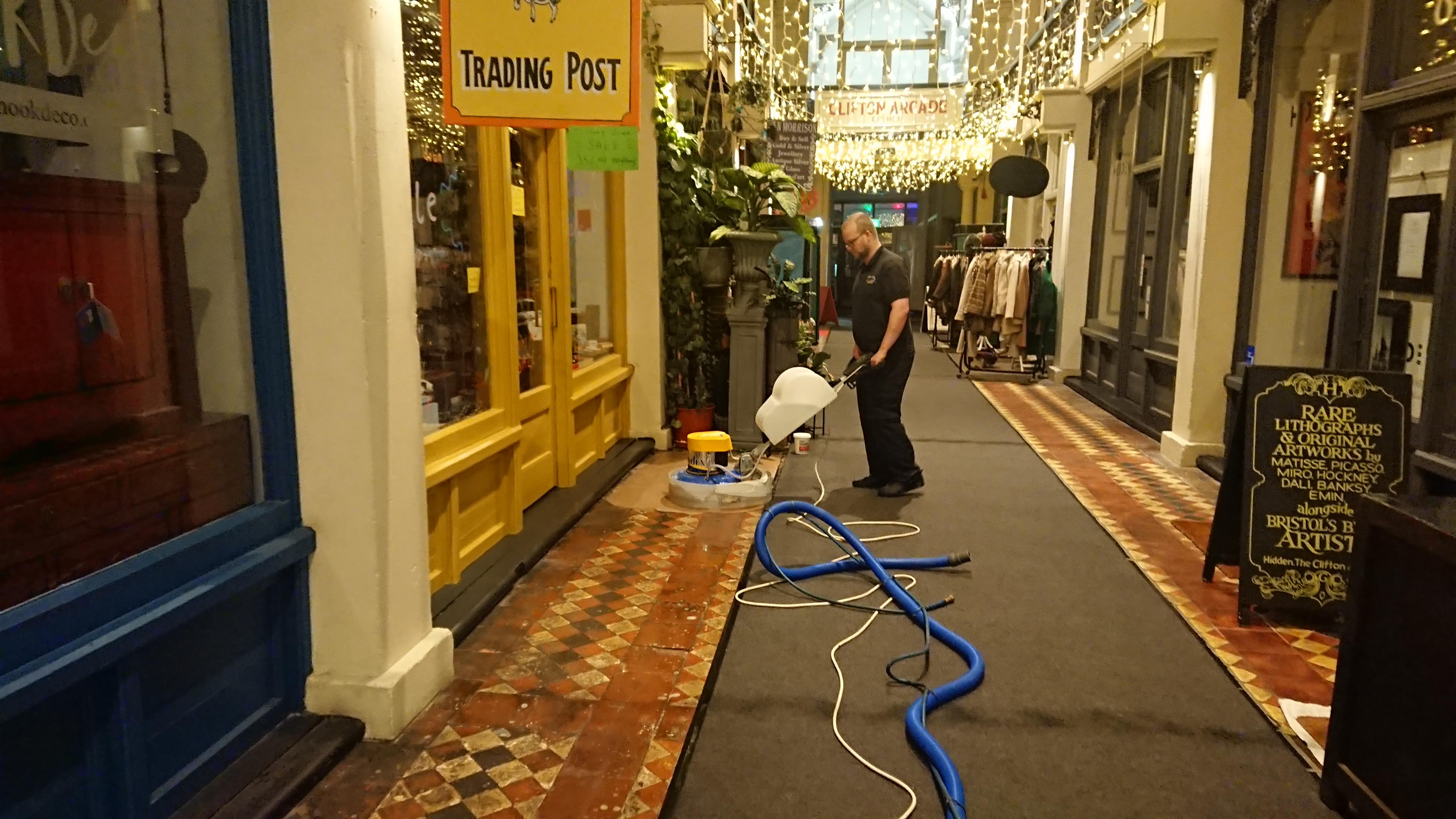 Once completed, each section was rinsed away via an extraction machine and a hard floor wand and then air movers placed into position to drythe section before moving on.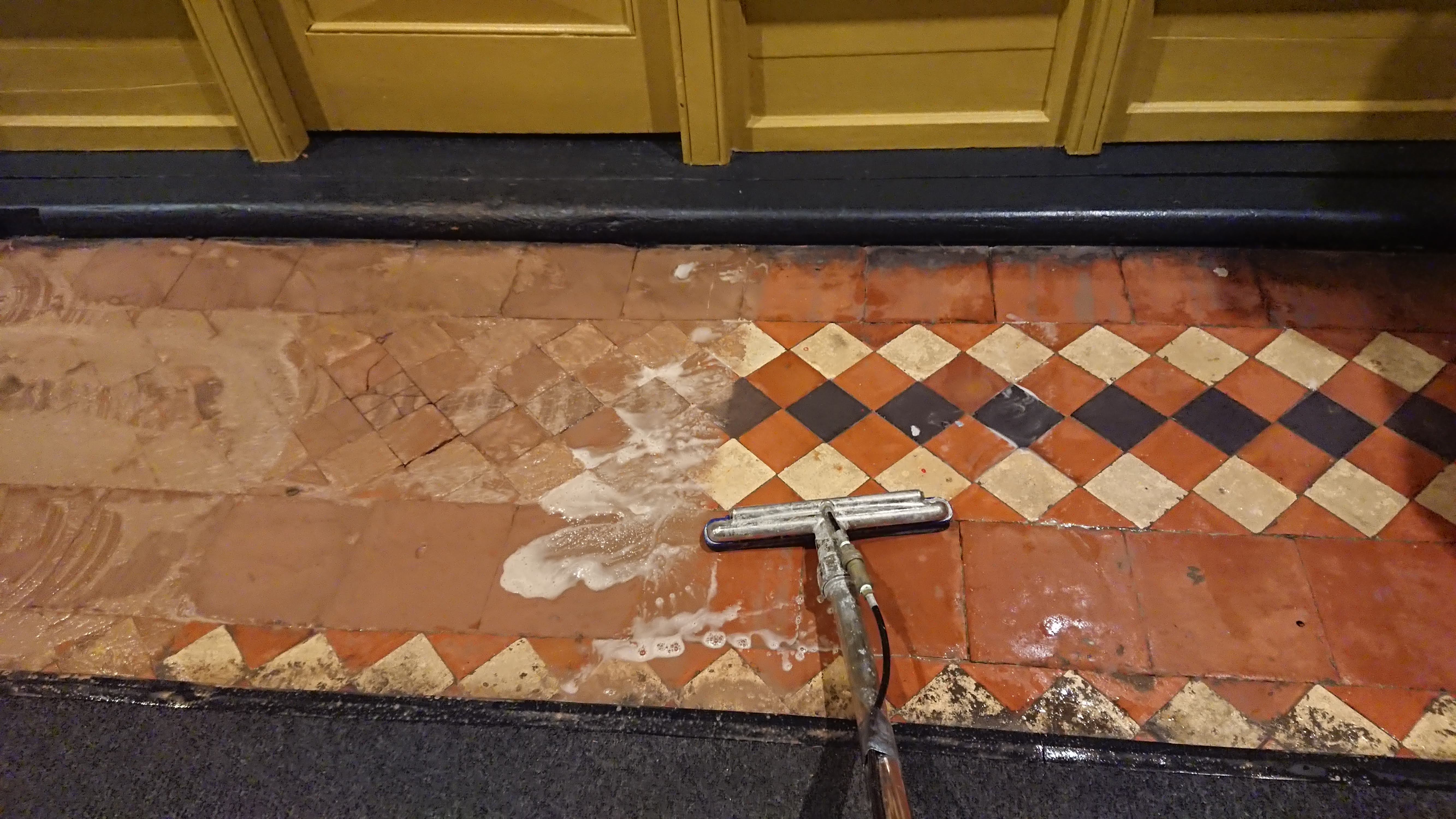 Once all areas had been completed, they were left for a period of two weeks to fully dry out so the moisture reading was zero, to enable the next phase which is sealing.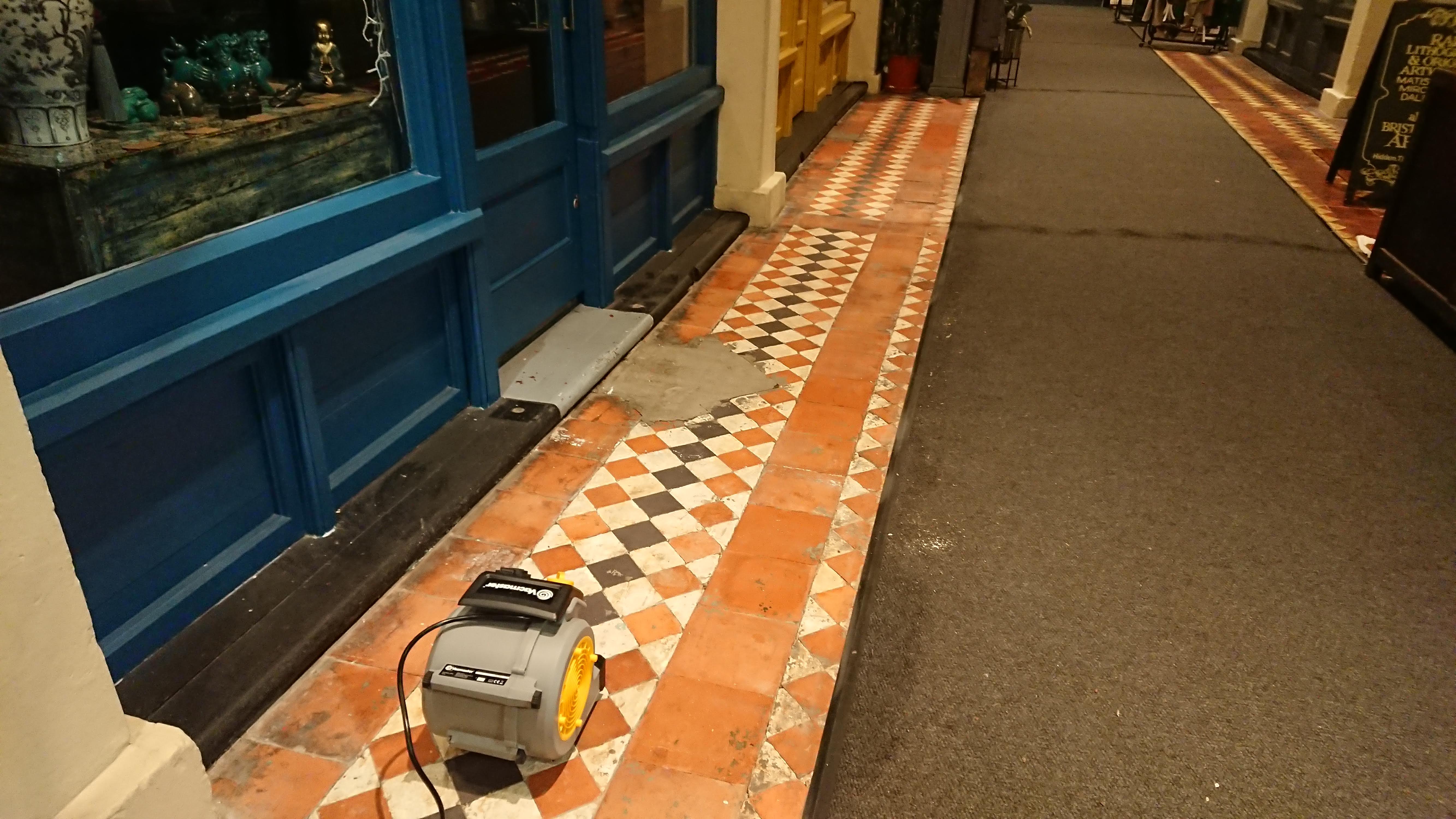 Sealing
Now there are no signs of moisture, it is time to seal the victorian tiles, this was done with a colour enhancing impregnator seal, to give the tiles a satin look and bring the colours to the fore, to best match the painted section.
The impregnator was applied and allowed to sink into the stone, before toping up until none of the product sunk into the tiles. The surface was given a final wipe and allowed to dry overnight, before being put back into use