The Story
About the Travertine Restoration job
We were asked if we would consider cleaning the Travertine floors in a Holiday Home in Cornwall. The Client could not get anyone to undertake the work, due to the amount of work required and the location of the property, high up on a hill in Looe Quay.
We agreed once we had viewed pictures of the area and had forwarded estimated costs to carry out the work which were accepted.
The floor had been cleaned many times, but to no avail as it was a holed Travertine floor and the holes had captured a lot of soil within them, making the floor look continually "dirty"
We arrived and immediately began preparation, by masking off delicate items and removing any loose items from the area and then power vacuuming the whole area.
The Alltec Advance machine was then set up, with an SX-15 spinner to capture any loosened soil from the cavities and a Klindex Rocky Rotary machine with a brush attachment and splash skirt was set up to perform agitation.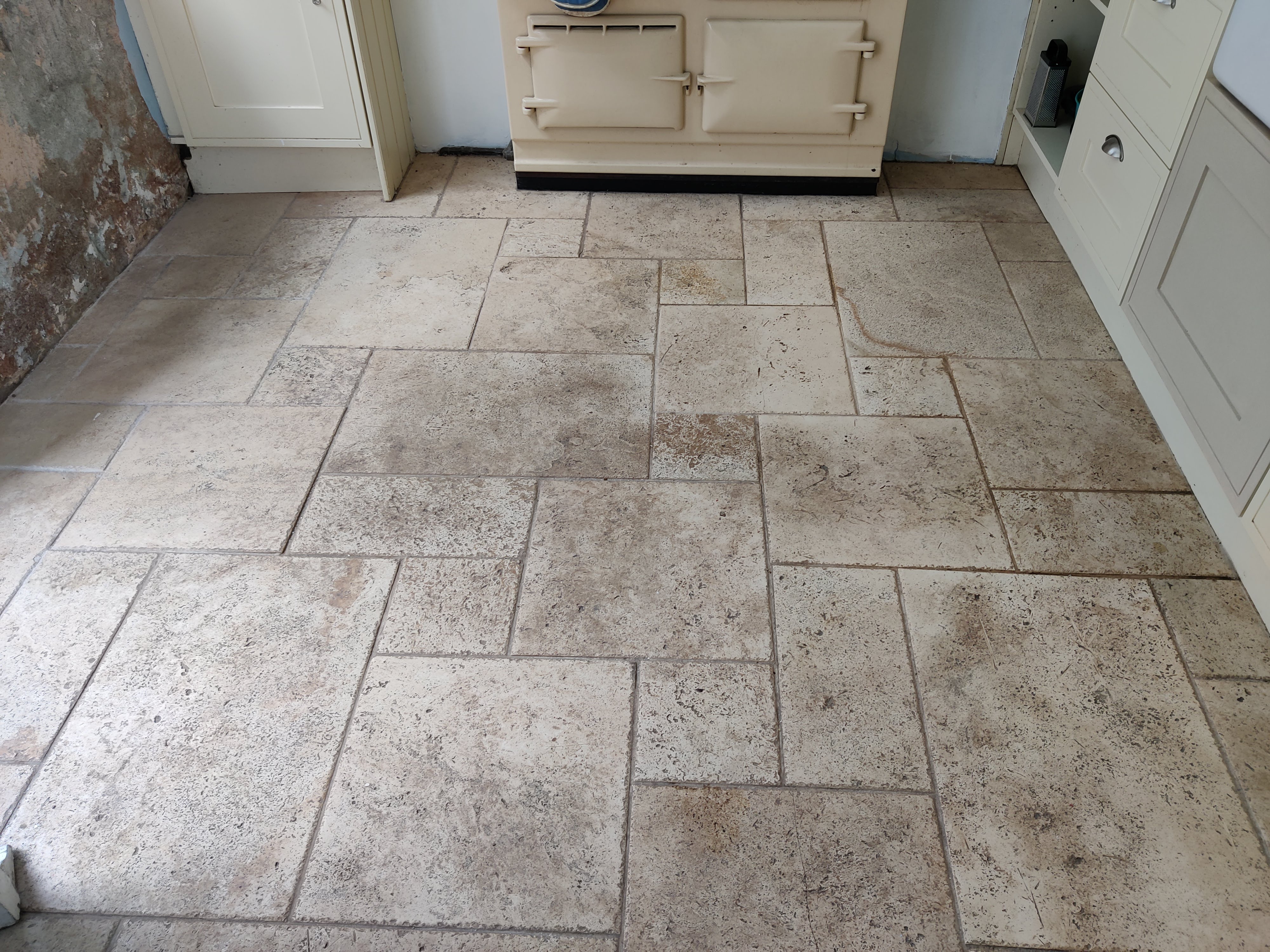 Method of work for Travertine
We sprayed a cleaning solution onto the floor via pressure sprayer and allowed it to dwell and sink into the cavities of the stone to help loosen the soil, next the Rotary machine with brush attachment, was driven in concentric lines and circles over an area at a time.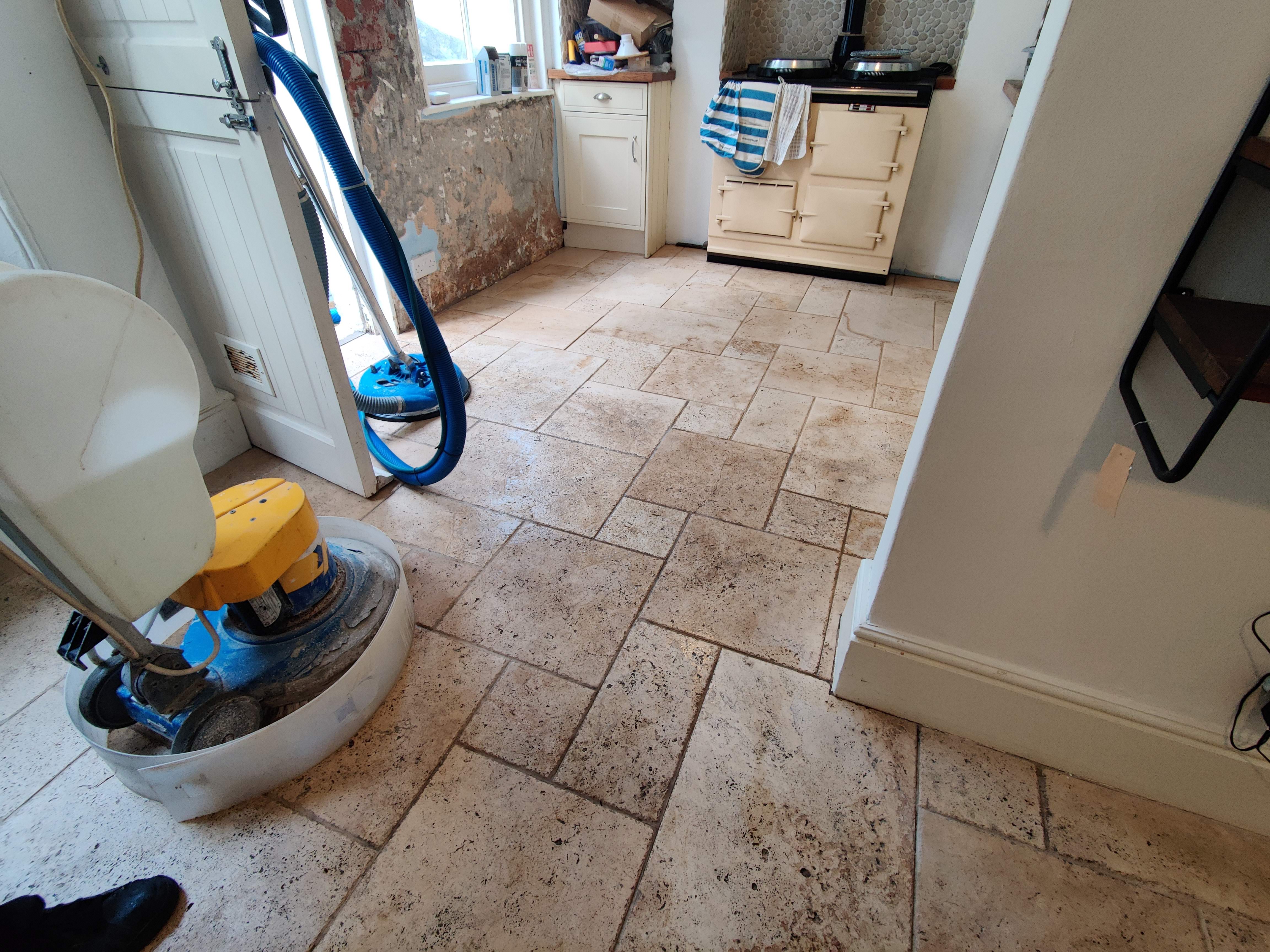 The loosened soil was then further agitated, removed and the Travertine floor rinsed with the SX-15 Spinner wand. The floor was mopped and blown dry and then inspected, section by section to ensure the cavities and holes were clean down to the base.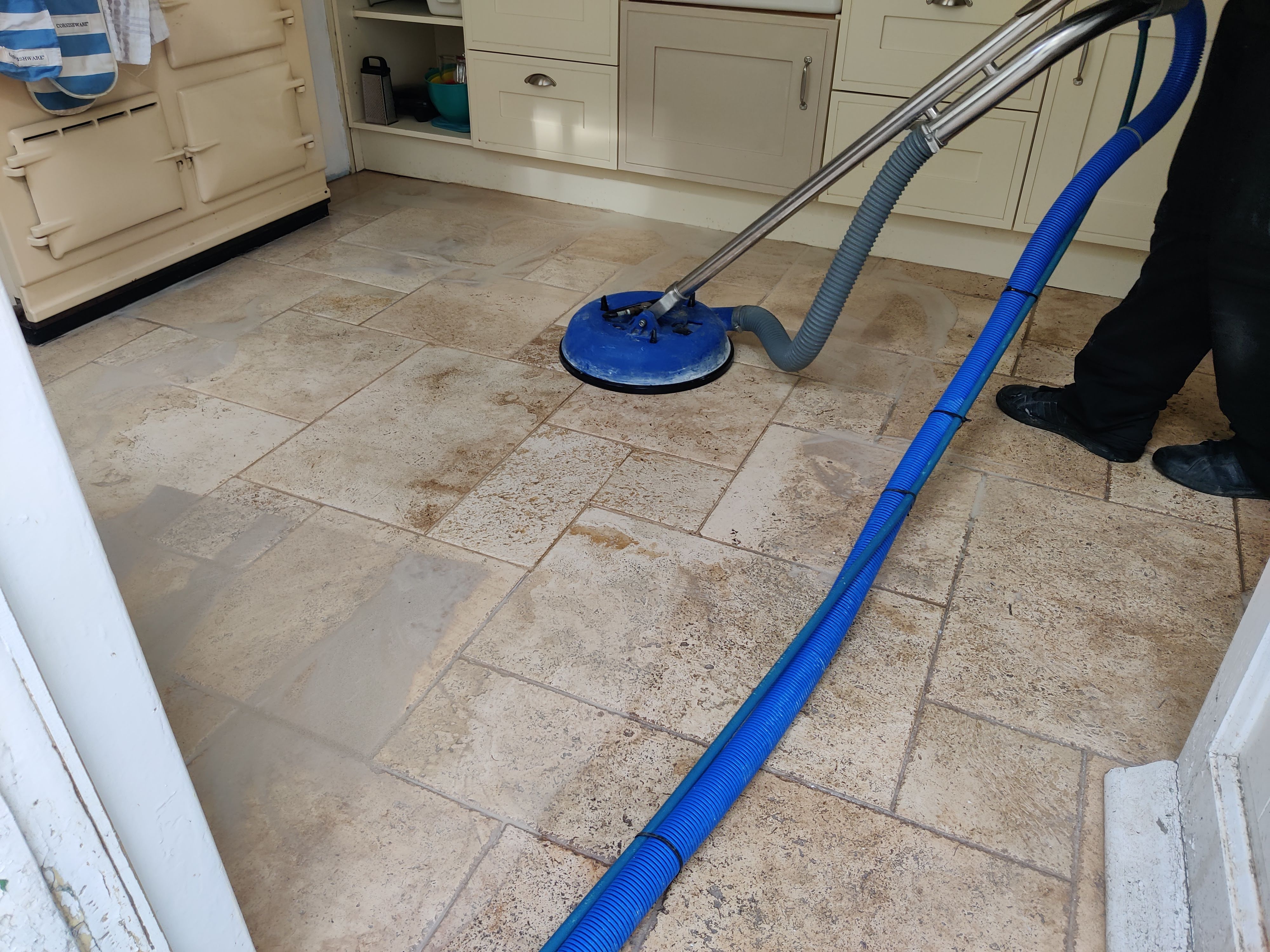 Second stage
To improve the image of the floor once dry and inspected, we opted to fill the holes. This will be two things, one it will give you a much better looking floor and secondly it will be easier to maintain, as the holes will be filled and less likely to hold soiling.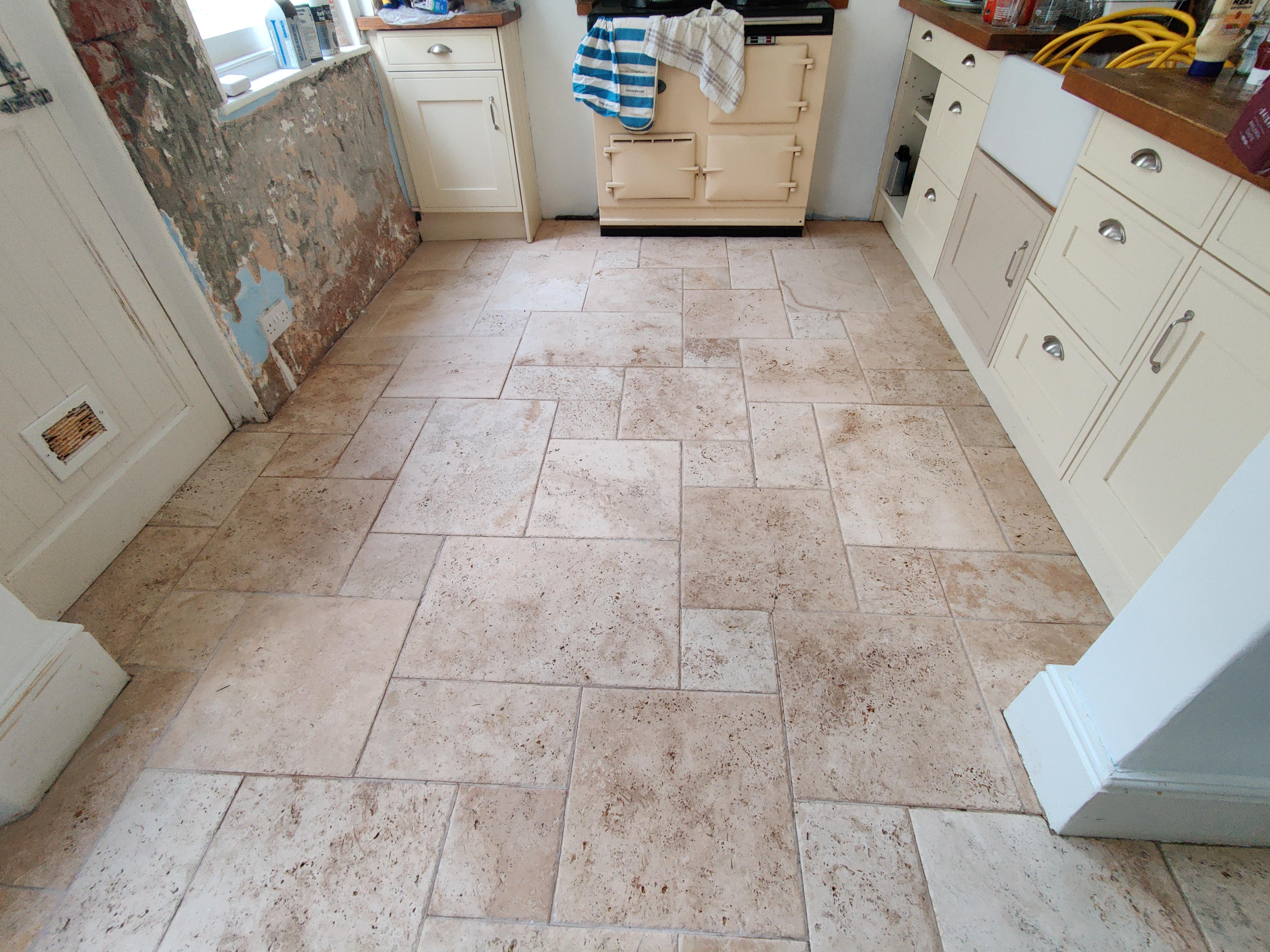 To help with preventing filler bonding to the surface of the stone, the floor was coated with an impregnating sealer and allowed to fully dry and cure.
Next we made up batches of filler and with a large comb, applied the filler across the surface and then removed the excess, allowing it to dry and cure. You can see the difference this has made in the picture above of unfilled Travertine, compared to the one below with the surface filled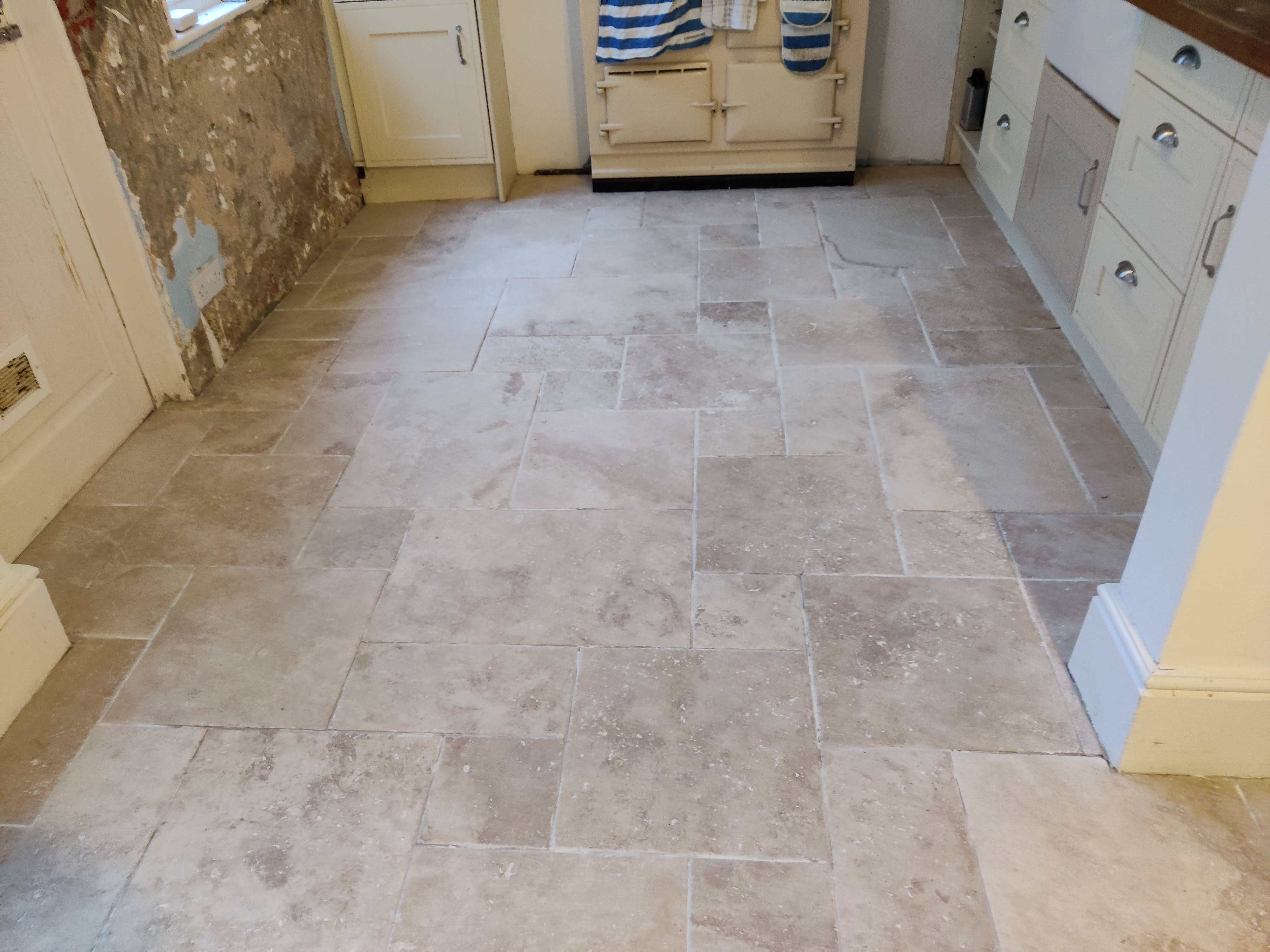 Final Stages
To help the floor become easier to maintain, the Travertine floor was then coated with topical satin seal, to again aid the maintenance and enhance the finish for the Clients.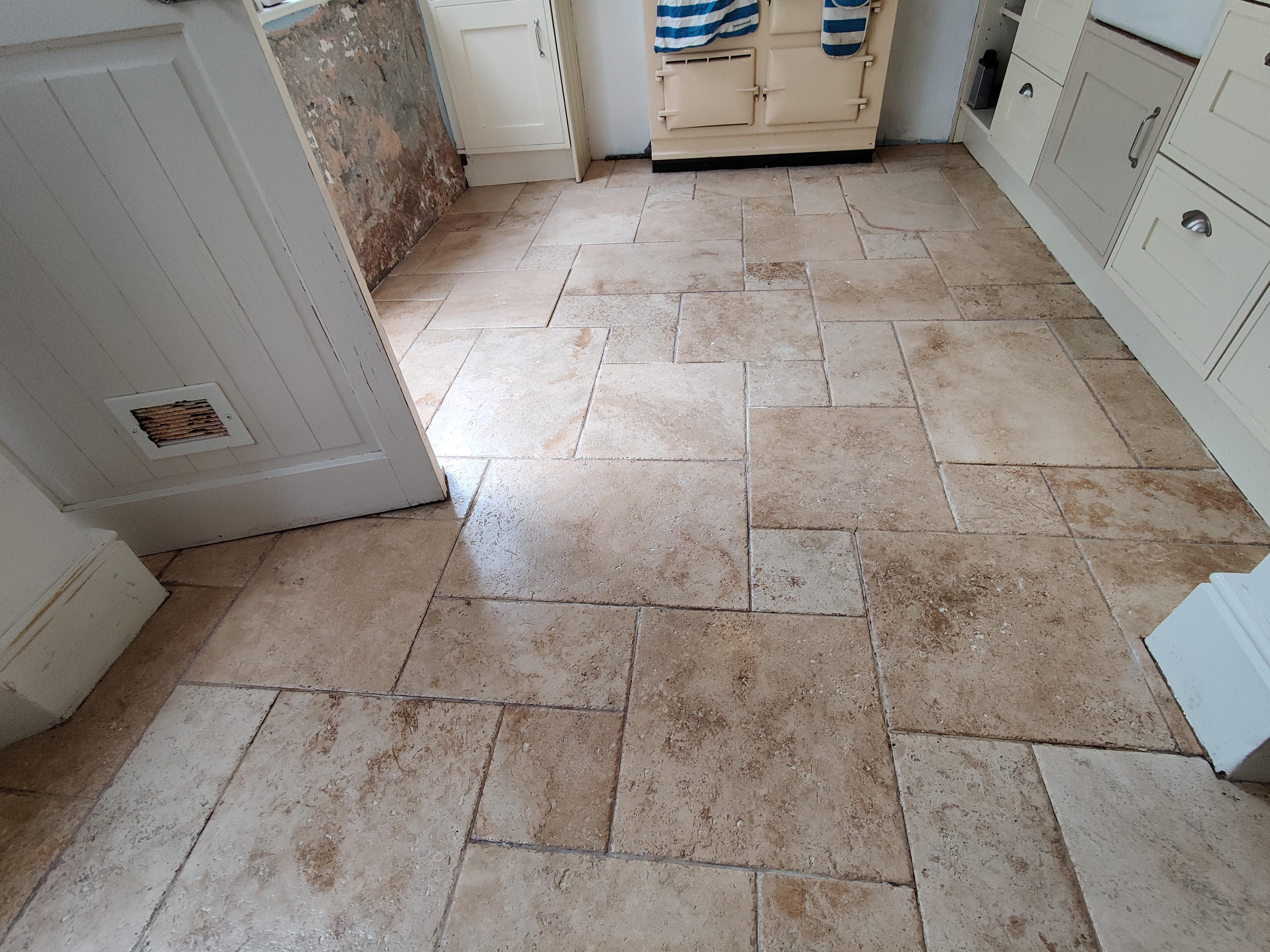 The Clients are then left with maintenance cleaning agent and instructions on how to keep the floor looking good.
Another happy Client