Restoring a Swimming Pool Stone Floor in Bristol
Stone Floor Restoration in Bristol
We were contacted by a Client, who had a Marble floored swimming pool surround in a poor condition. The marble surrounding had been affected by pool chemicals and rust staining to mention a few staining problems. This had gone on for a number of years and had left the floor very unsightly. The floor was in need of total restoration.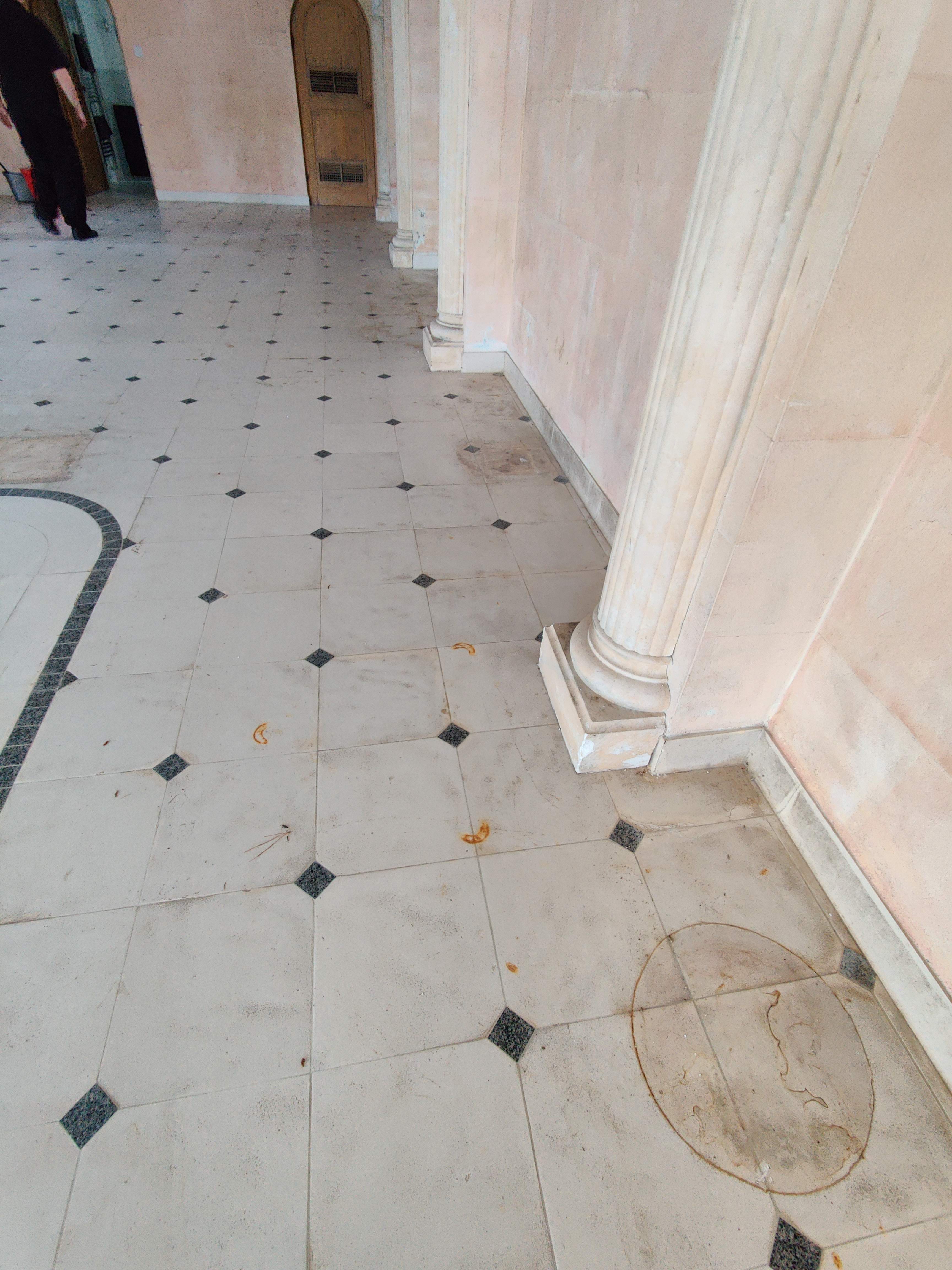 We firstly treated the rust stains and allowed poultices to work, by applying a solution to the staining and covering with a film and allowing the stain to wick up to the surface over time. This is a part of the Floor Restoration process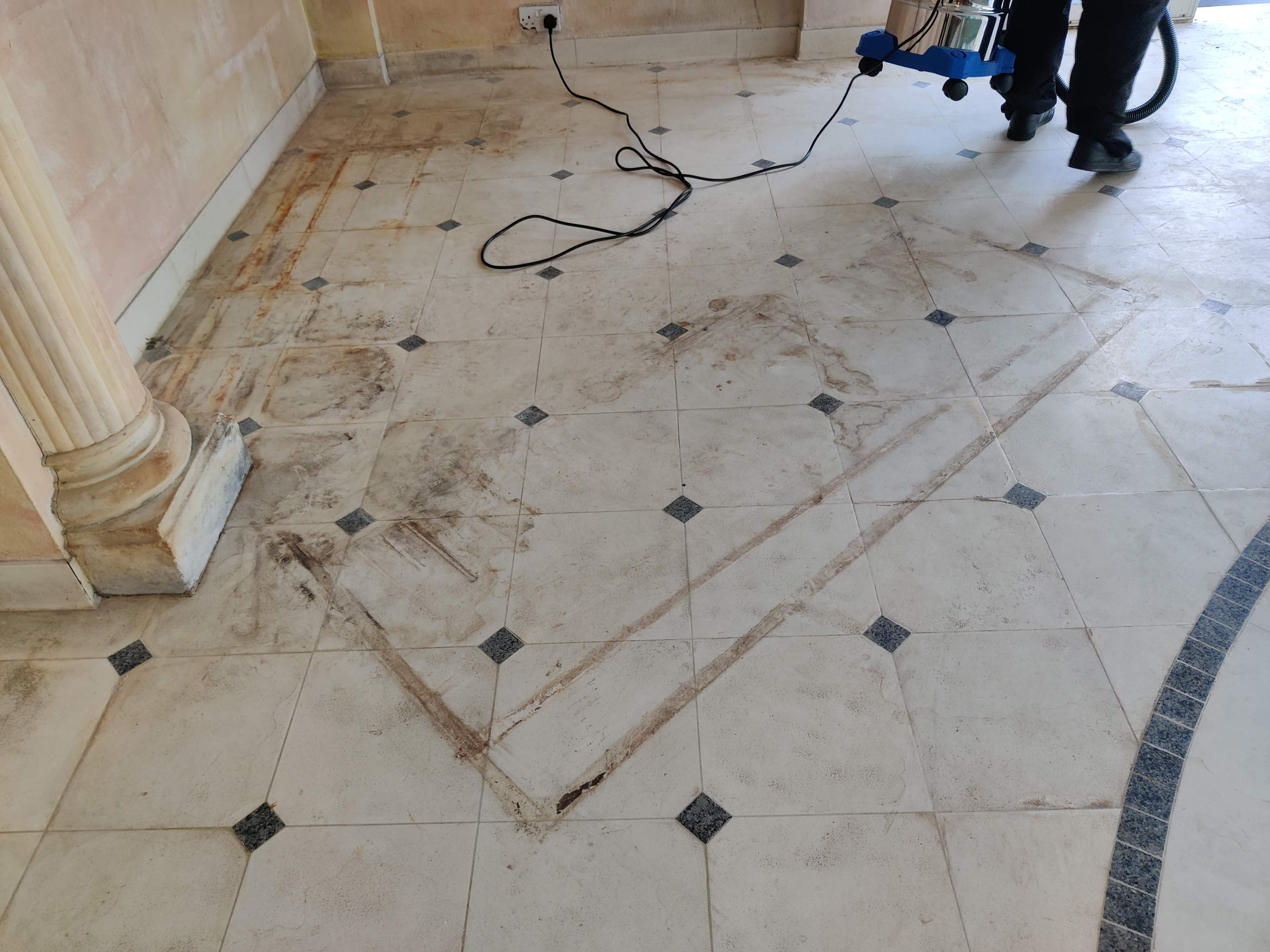 We then arranged a plan for the surround, based on where damage had occurred and graded the areas in order to bring about a uniform finish. To remove the areas where pool chemicals had etched the surface, we set about grinding the surface until the point that no etch marks were visible. We then brought the finish up to a flat, smooth, honed finish that was not slippery, but could accept an impregnator seal.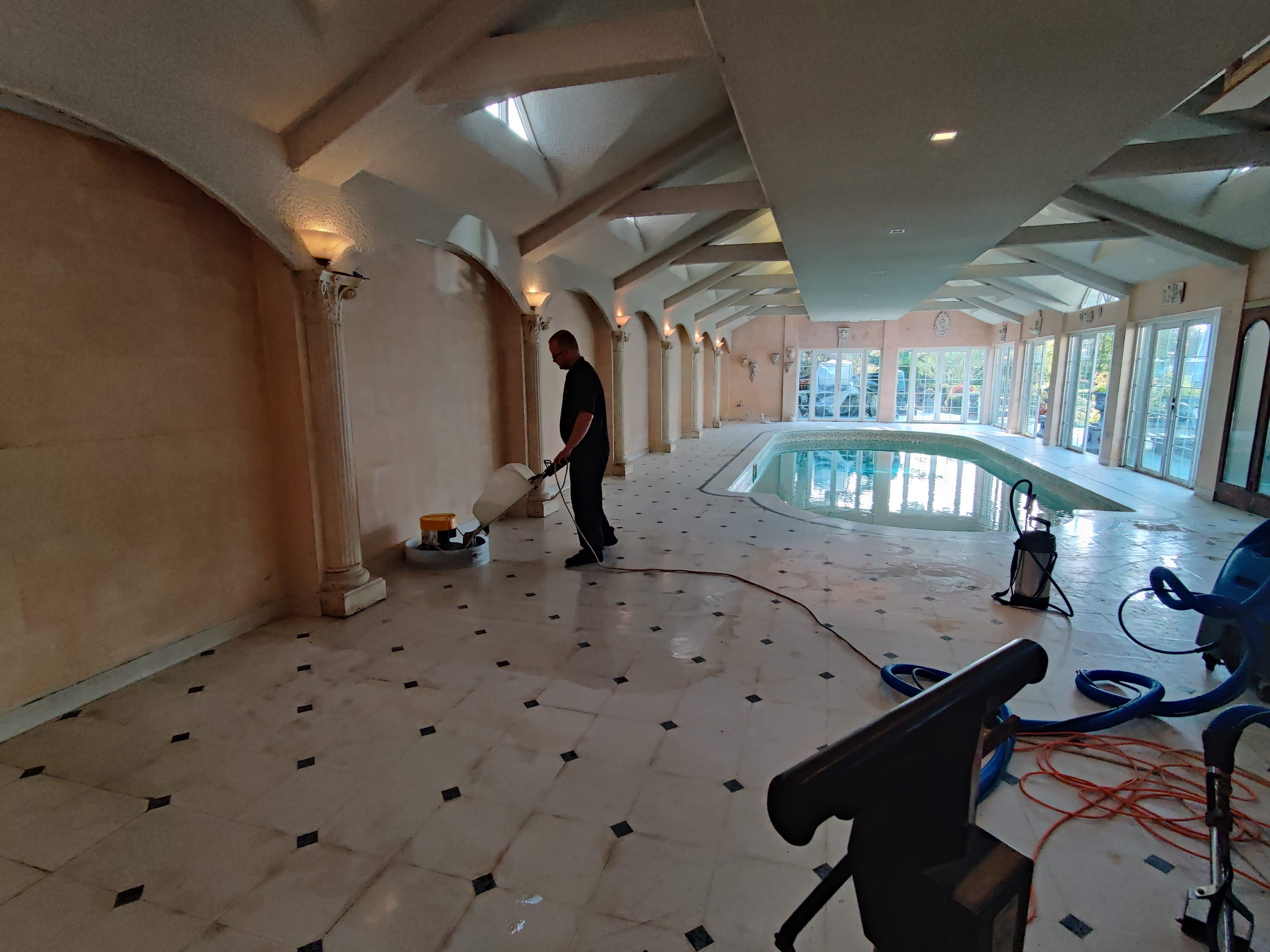 Once the floor had fully dried (Given the amount of moisture within the area) we then sealed the floor with a high grade impregnating seal, that sinks into the stone to fill up all the pore spaces and pockets, to prevent the chemicals etching the surface as easily. The floor was allowed to dry and the Clients were advised to leave the area for a length of time before putting back into use.