Marble Floor Cleaning Company
The Story
We were contacted by a Client to see if we were a Marble Floor cleaning company, to which we replied yes and Advantex Cleaning then arranged a viewing of the floors in question within the property.
The floors were highly polished, but had suffered from maintenance with a caustic cleaning product and inferior mopping process and as a result had lost the factory finished shine. We were asked if the floors could be restored and conducted a sample patch. We then produced a quotation based upon the work needed and given the go ahead, arranged dates to carry out the work.
Starting Work
First all areas were cleared of items to enable us to clean as much as possible. Any areas that could be effected by water were masked and protected and then the areas were power vacuumed to remove any dust and debris before starting.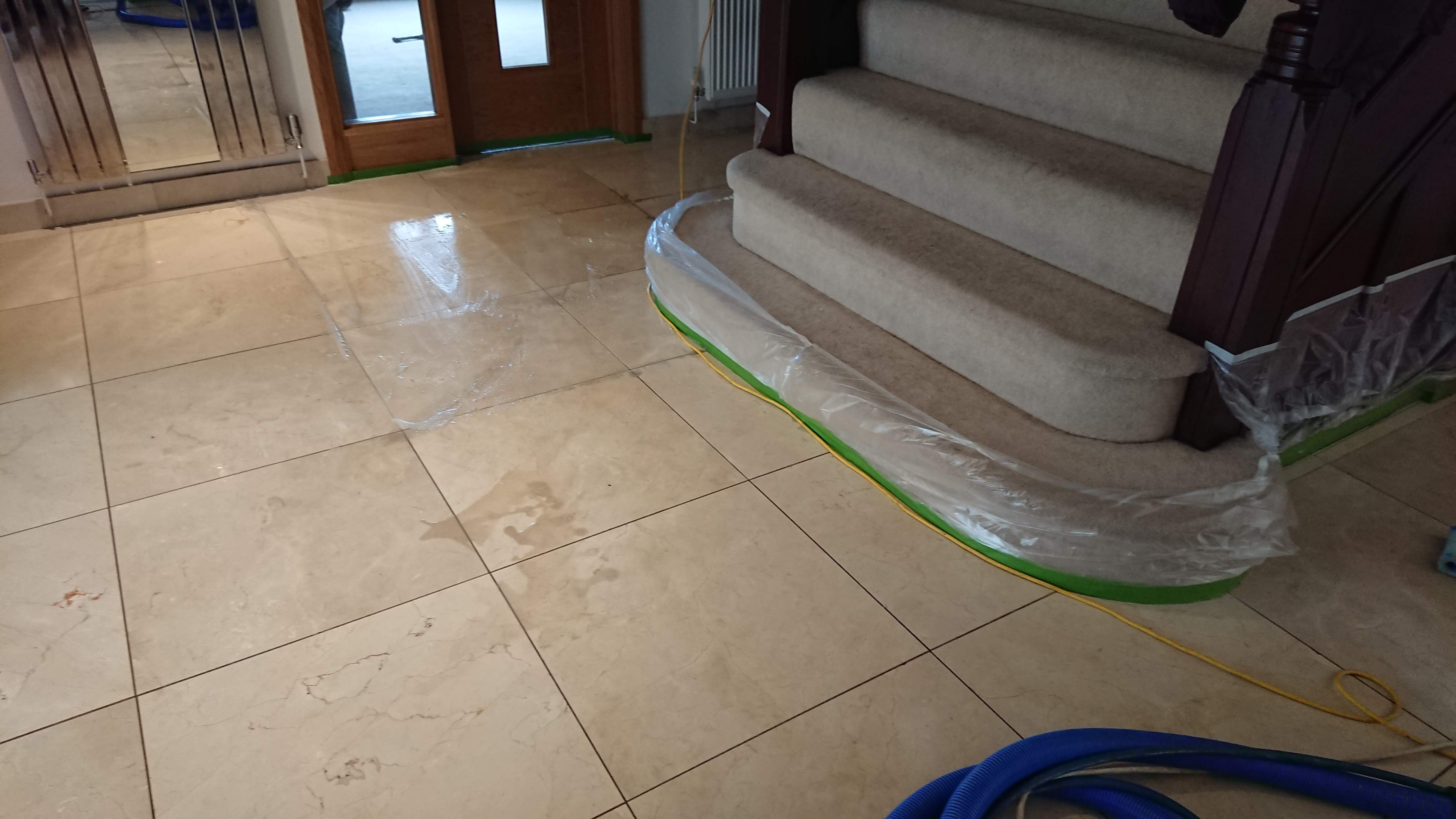 Then each area was cleaned via a scrubbing pad and rotary machine, before being rinse extracted through an extraction machine.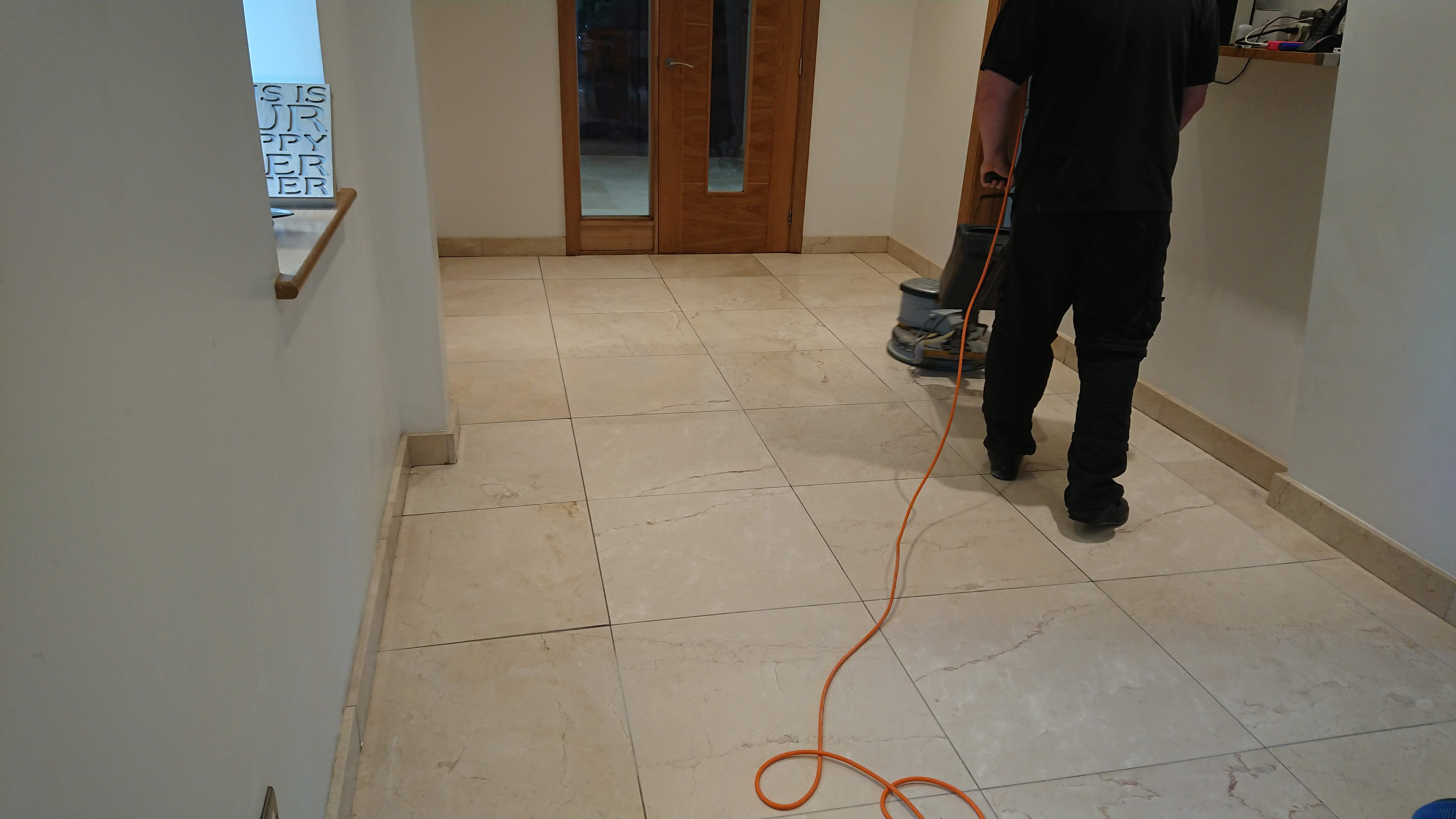 The areas were then allowed to dry thoroughly. Because of the caustic nature of the product previously used, we then set about firstly removing any etch marks and then restoring the shine to the floor. This was carried out with grades of diamond segmented pads and diamond encrusted pads. The work is very similar in working with wood, in that you use coarse grades to remove heavy scratches and move all the way up to fine diamond pads to produce a shine.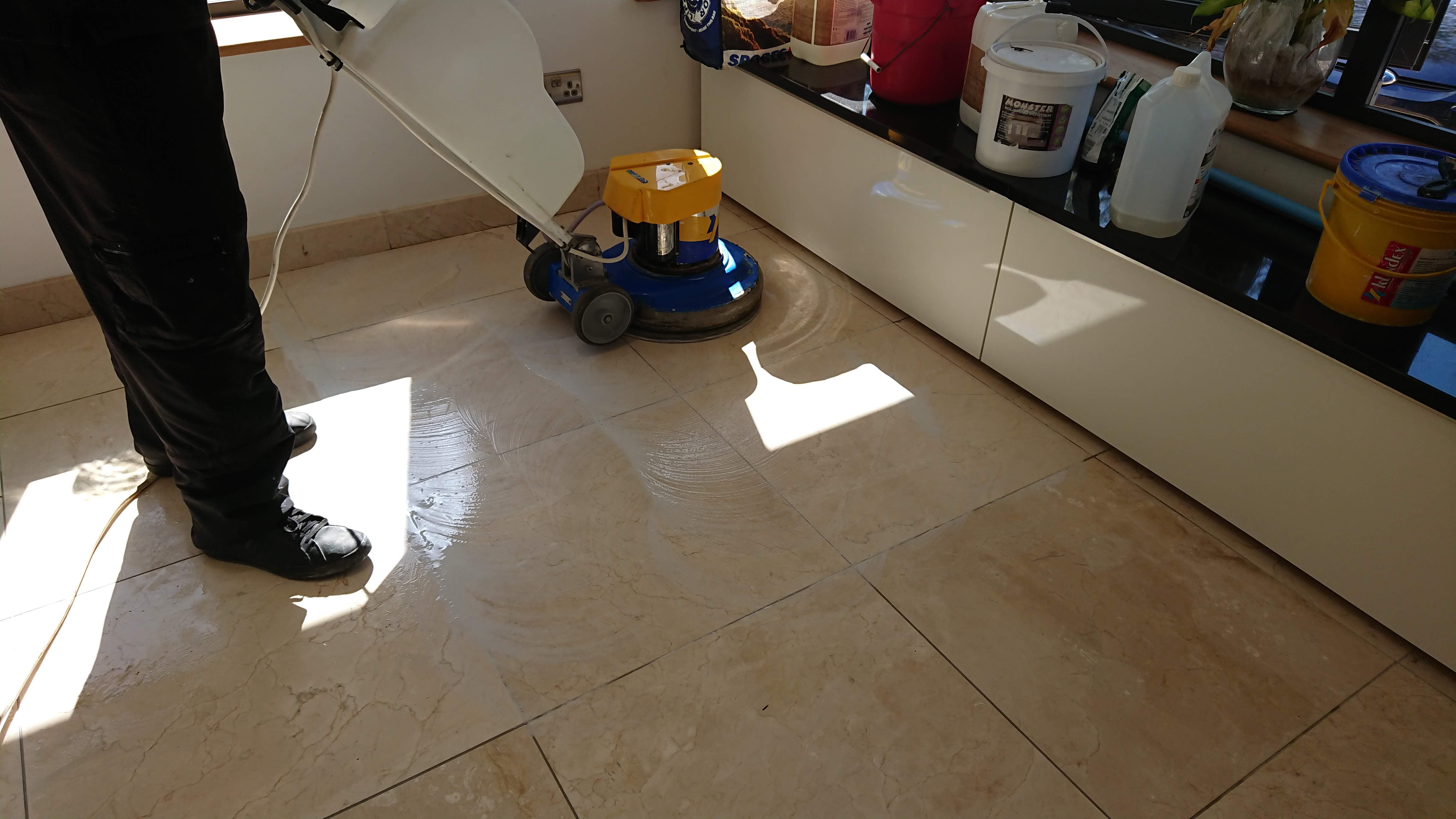 Having gone through 5 stages of pads and surface rinsing, the final high quality shine is restored by the use of a polishing powder and pad. This then gave a finish above what was achieved before and restored the areas to how they should look.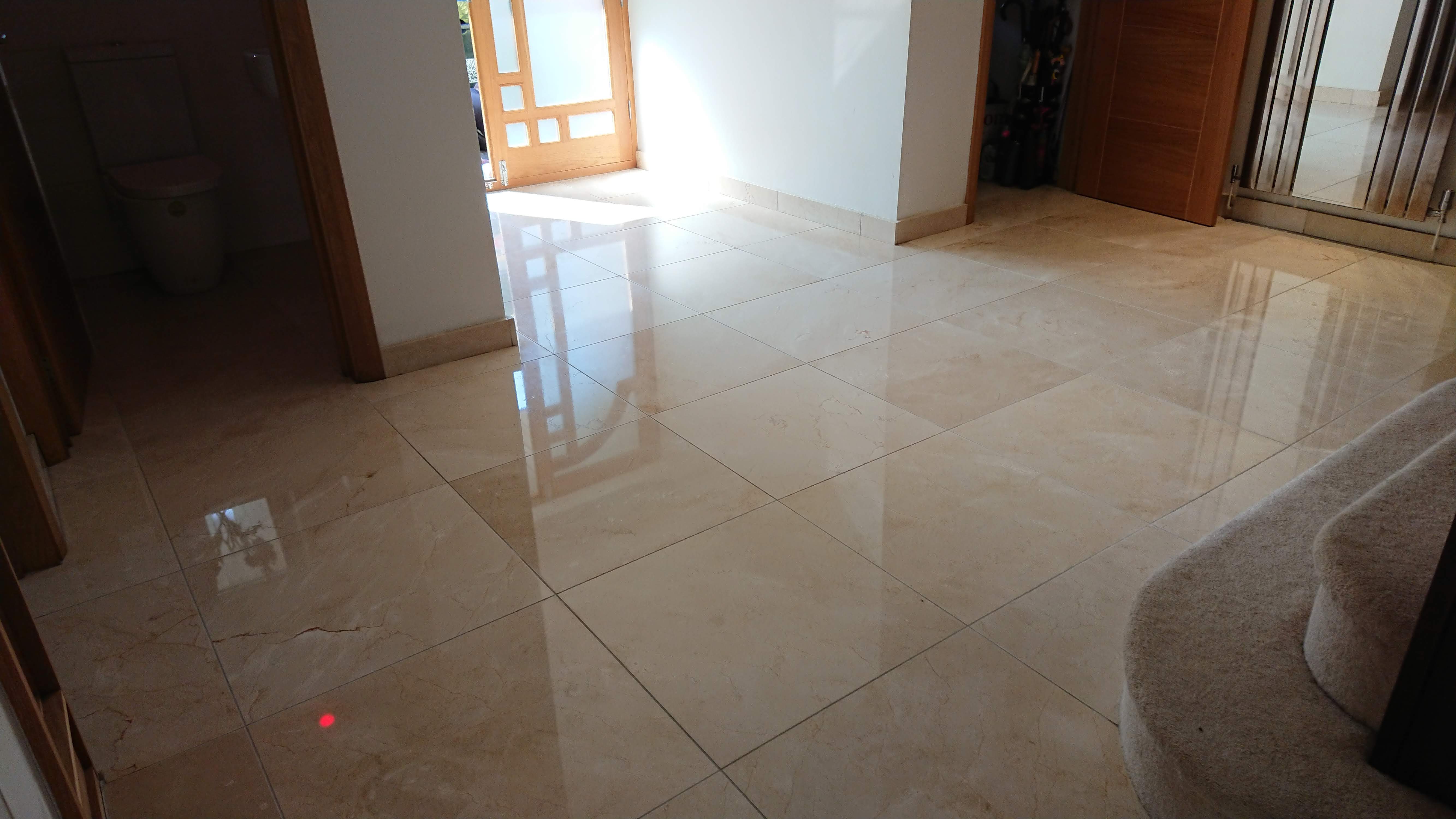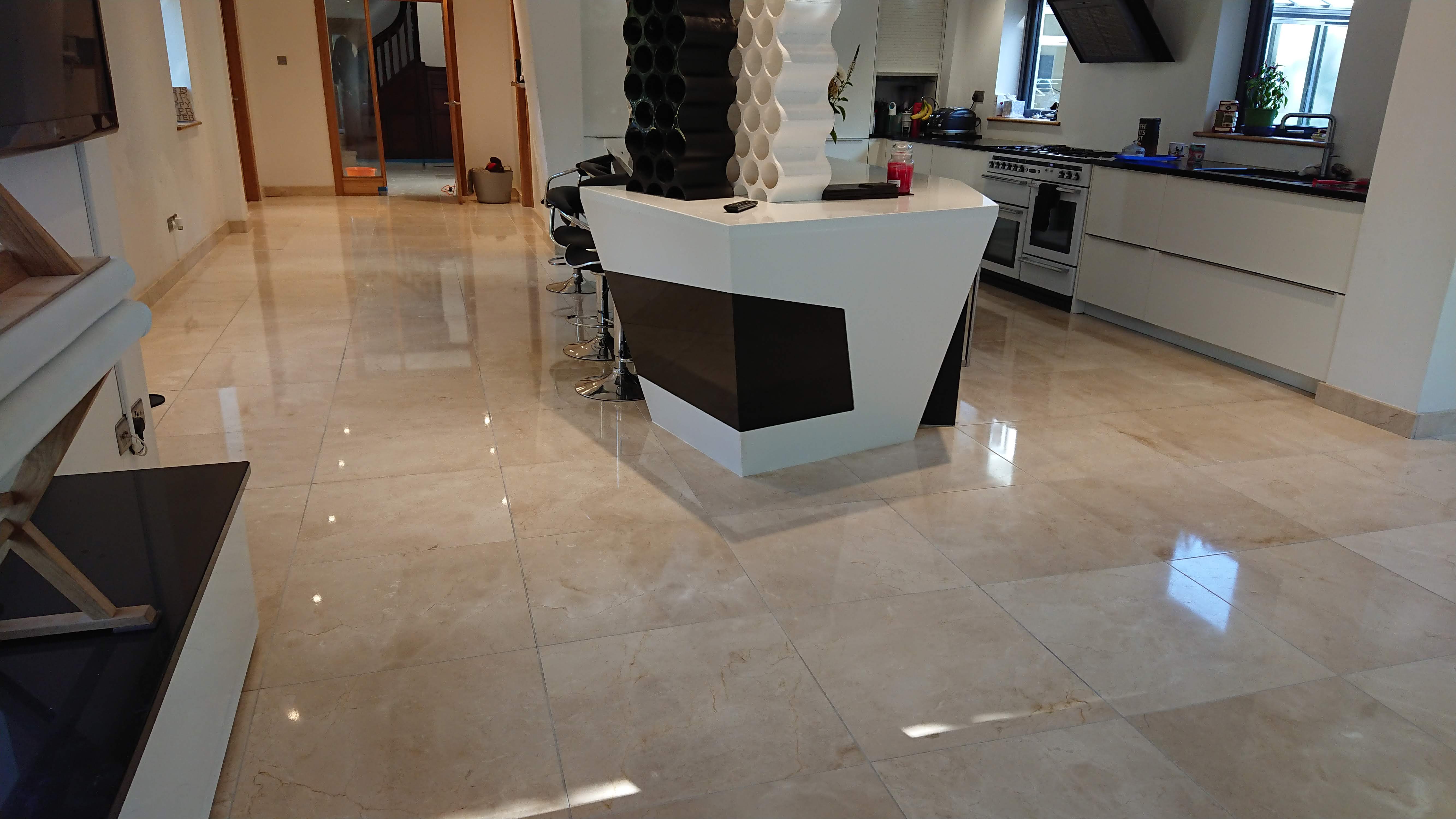 The final stages involved talking the Clients through maintenance of the floor and leaving an appropriate product to ensure the floors stay at their best.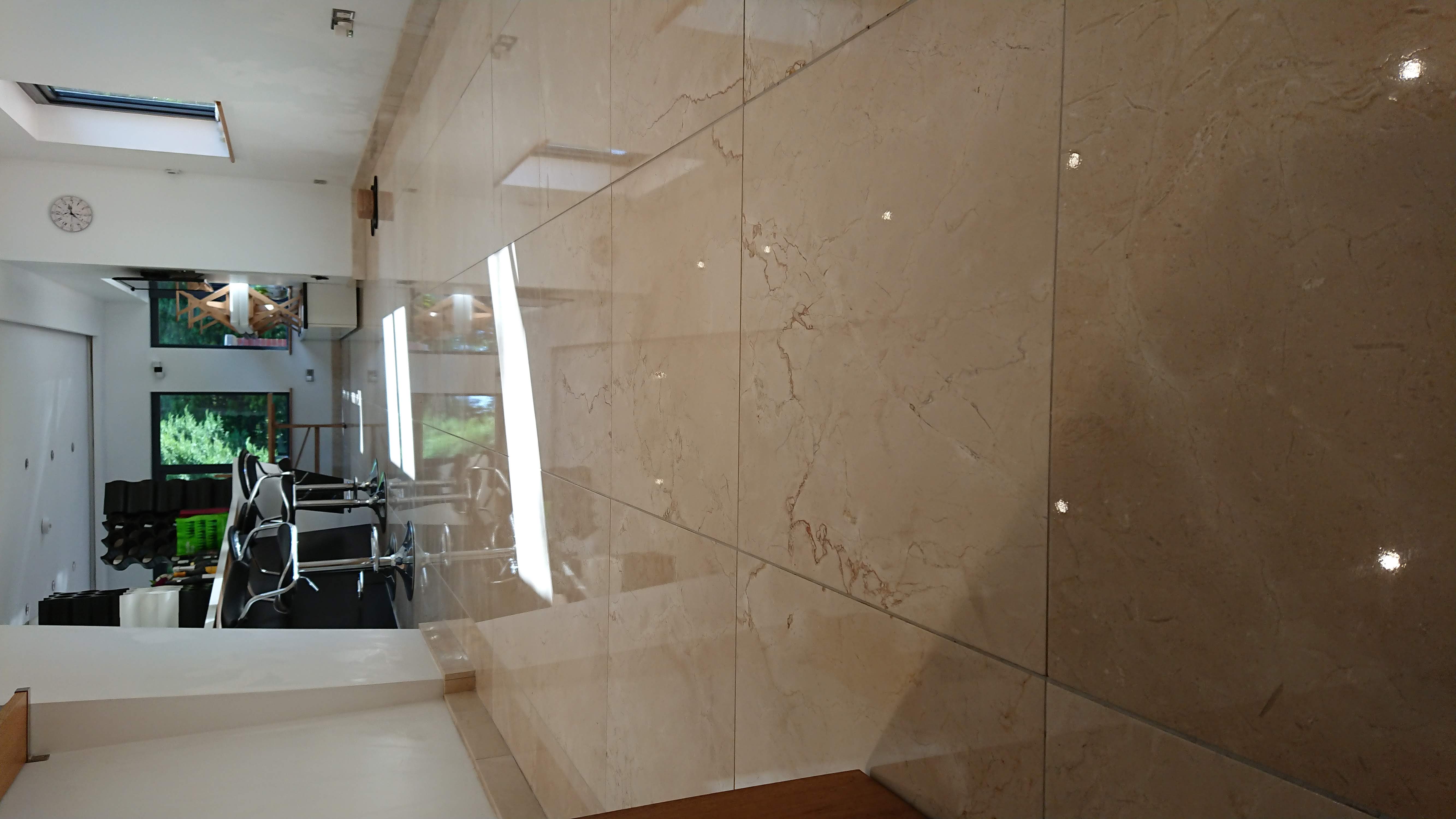 Do you need a Marble Floor Cleaning Company?
#marblefloorcleaningcompany #marblefloorpolishingcompany #marblefloorcompanynearme