Introduction/survey
We were asked by a Client to examine their Travertine floor with regards to quoting to clean & reseal it. Being a partial filled Travertine tile, the Kitchen area had suffered the worst and was in need of a good deep clean, prior to resealing again. A number of DIY attempts had been made, but to no avail, as the soil returned quite quickly.
We explained our process and  carried out a simple test patch that the Client was amazed at, so a quotation was submitted and we were given the go-ahead to start the work.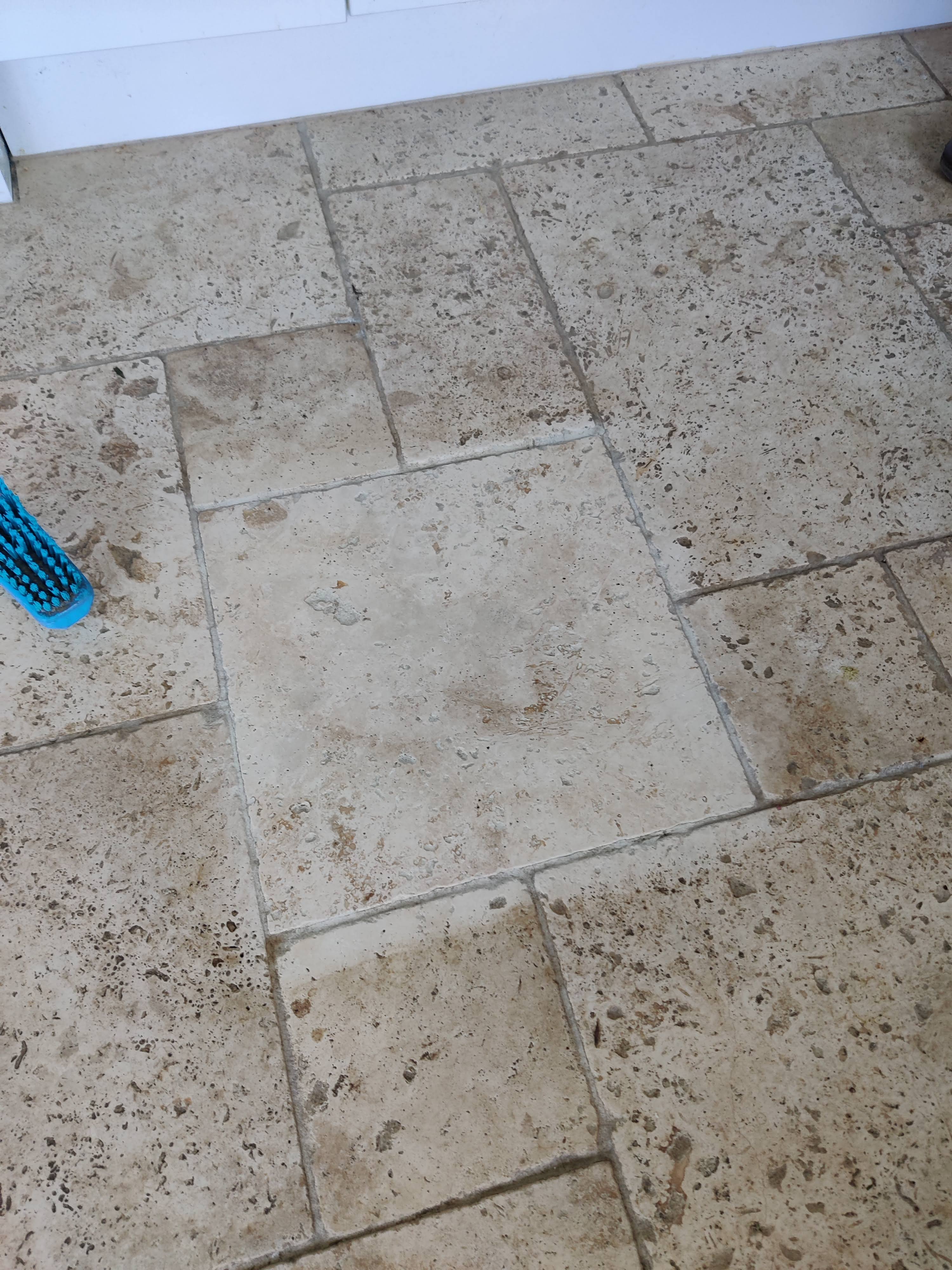 Work Description for Travertine Floor Cleaning
We removed all loose items and heavier items, via floor sliders to enable us to gain the maximum floor space with the first stage of the clean. We power vacuumed all of the area in rotation and then pre-sprayed the area with a Alkali Eco-Freindly product and allowed it some time to work in loosening the soil.
Next, the loosenend soil was scrubbed and then allowed to dwell before being extracted up via a hard floor wand and an SX-15 Floor spinner that allowed penetration into all the holes and voids, to remove maximum soiling.
The grout lines were also pre-sprayed and the soil allowed to loosen before being agitated with a grout brush. The soil was then extracted.
After this, large air movers were applied to the floor and the floor blown dry as possible. Any small areas were cleaned and checked over as well as corner joints to ensure a totally cleaned surface was achieved.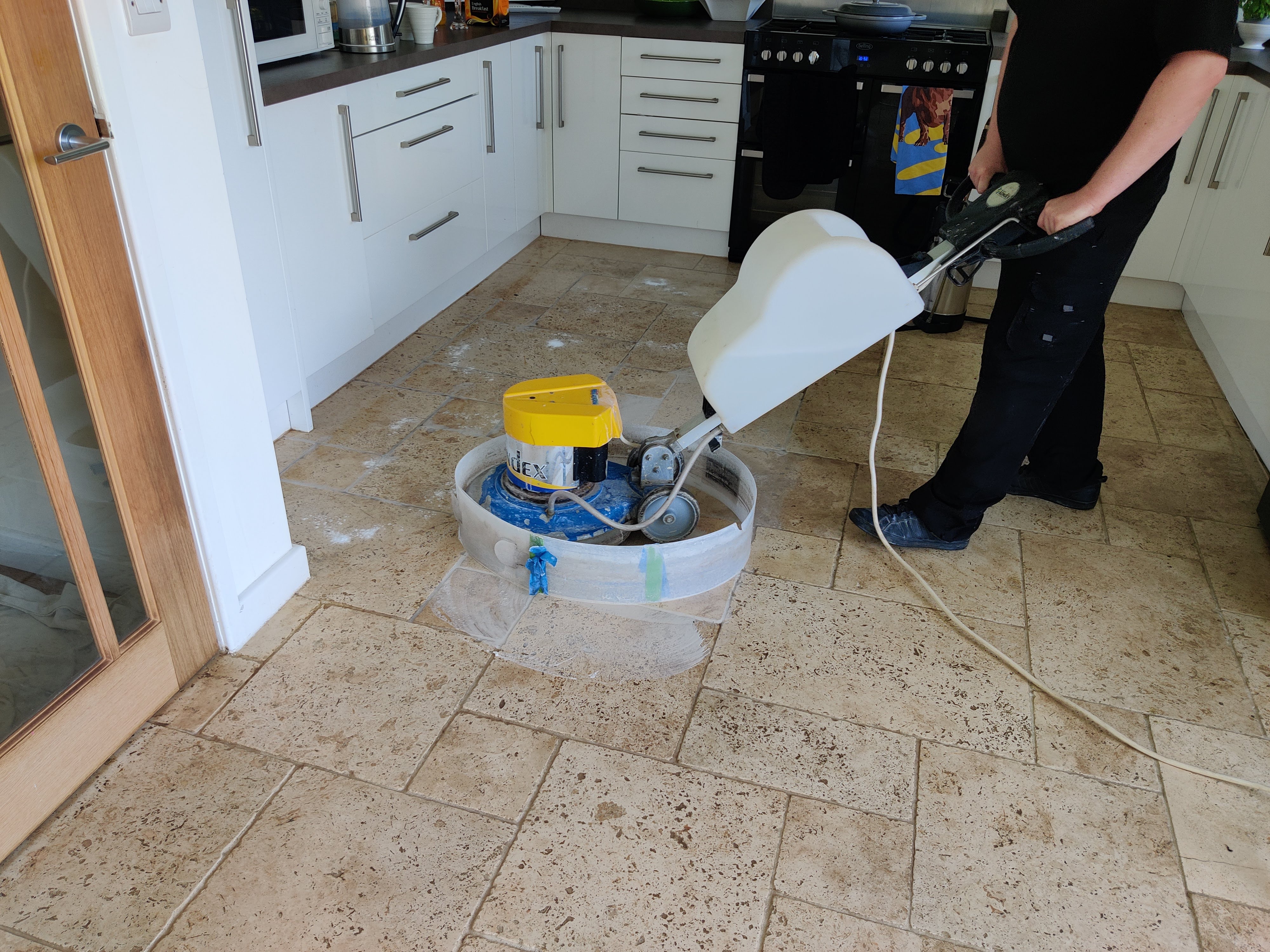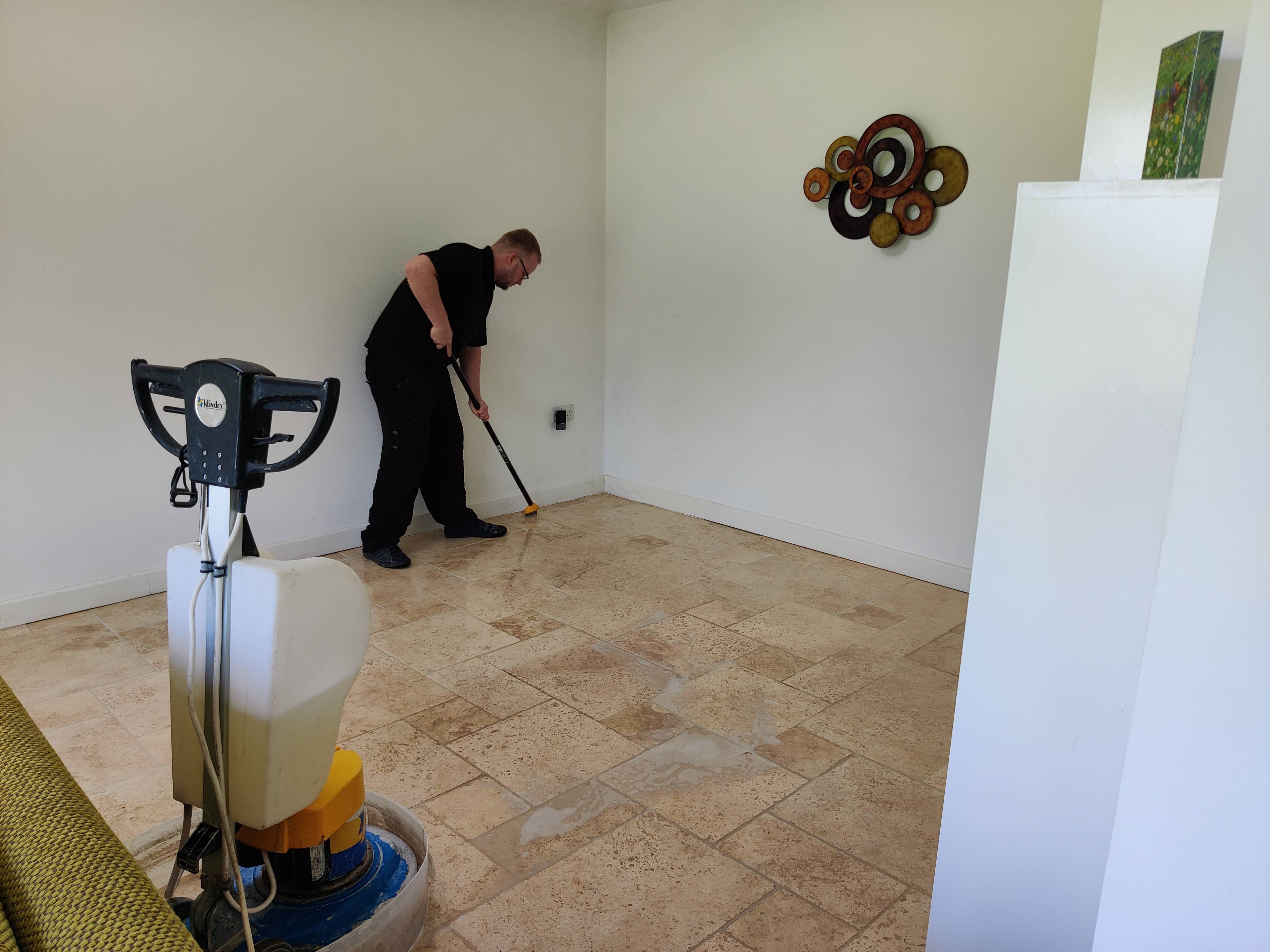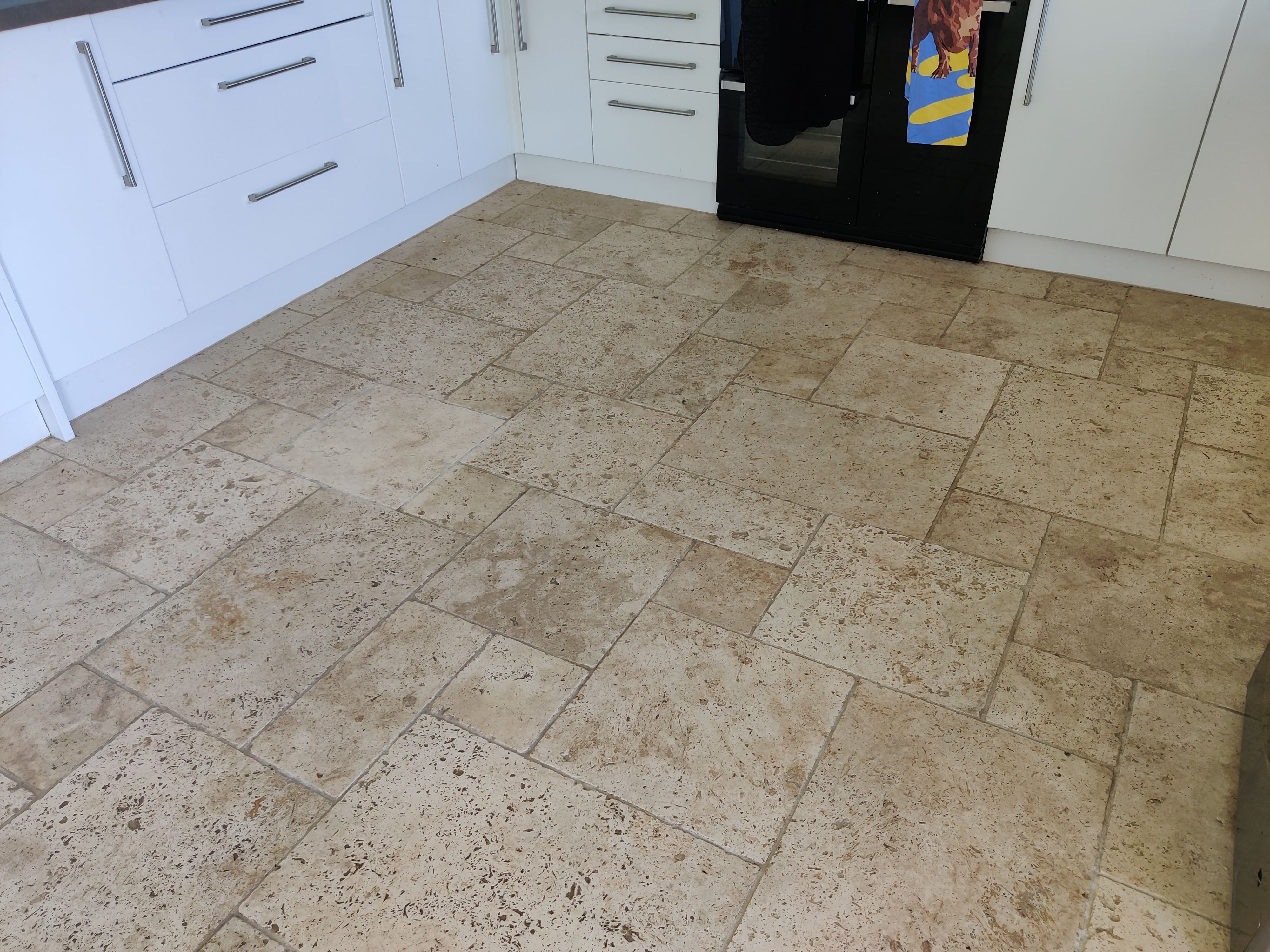 From This..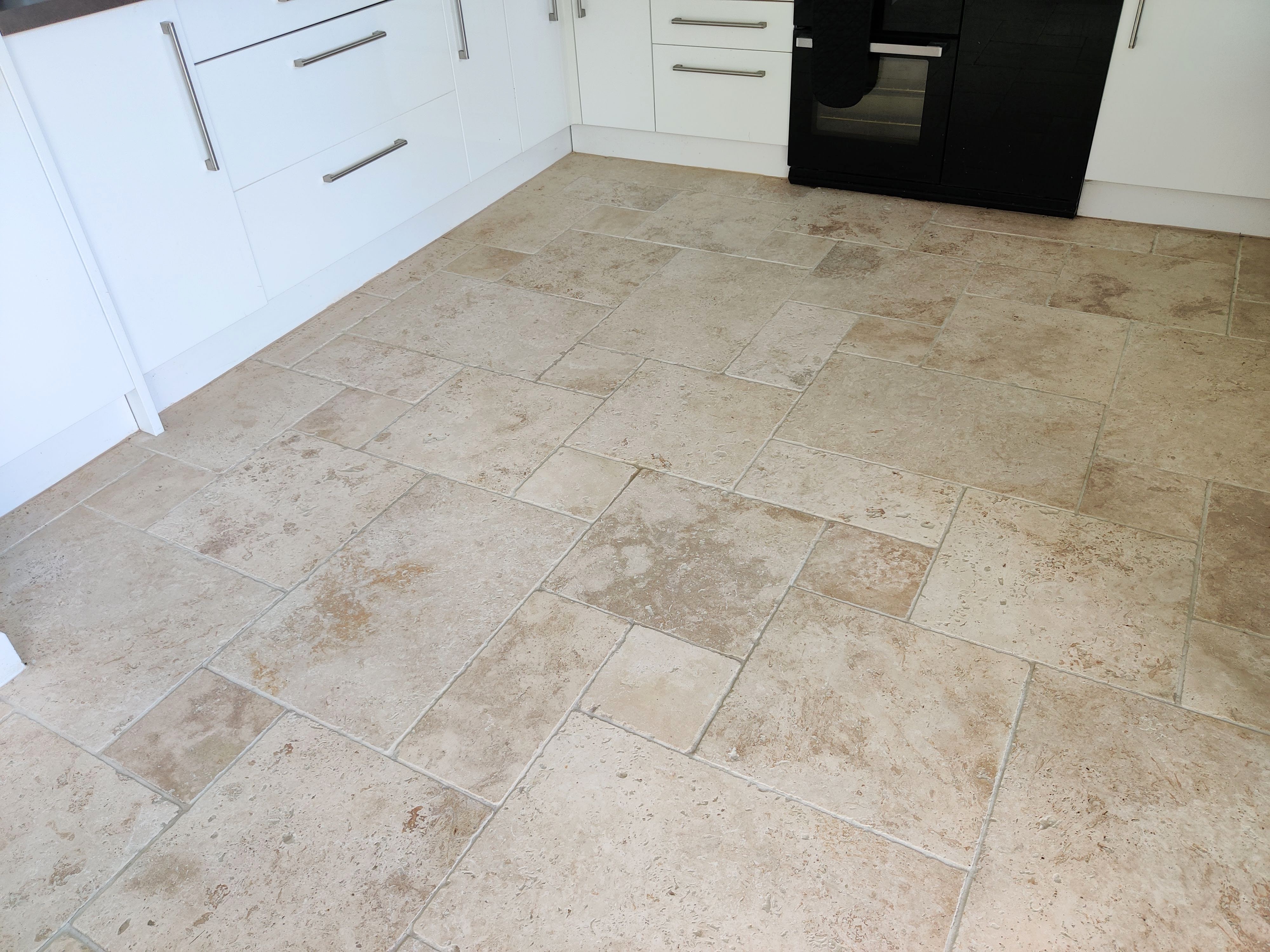 To This
Next Day
The floor was allowed to dry overnight and then we returned to seal the tiles with a Satin Finish sealer, to the Client's wishes of being able to maintain the flooring. Two coats were applied, as per Maunfacturers recommendations and allowed to dry. The floor was then checked, before talking the Client through maintenance, Daily, Weekly and Monthly and then leaving a container of a Floor Maintenance Solution.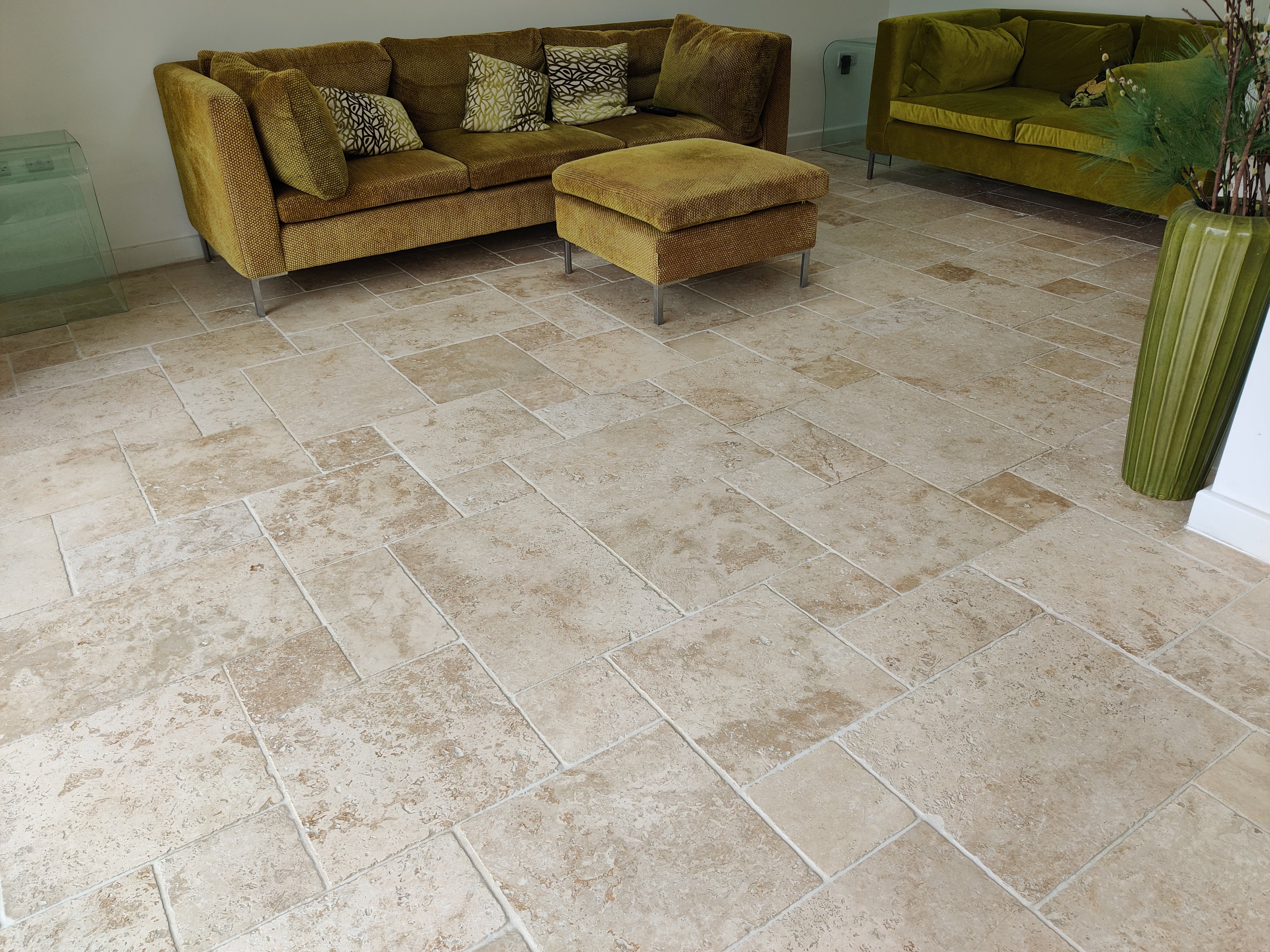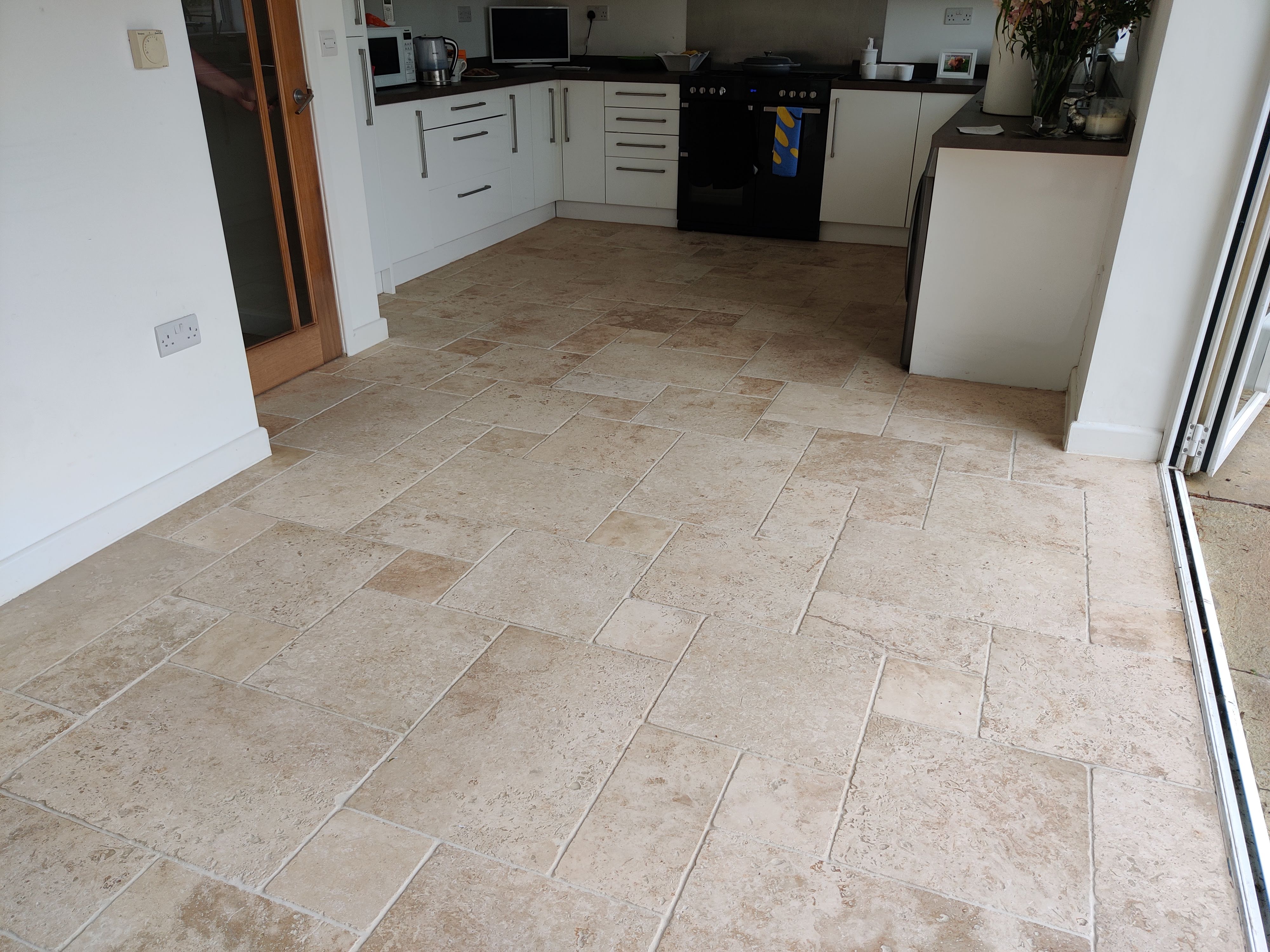 Another very happy satisfied Client!
Why not contact us to see how Advantex Cleaning can clean & seal your Travertine Floor